THEME
---
Unpredictable Challenges - Education in a Rapidly Changing World
We would like to invite our fellow junior researchers to critically think about the role of education in addressing global challenges, such as the ongoing pandemic, the climatic change, the refugees crisis, and the spread of misinformation. How can education and educational research contribute to tackle these and other emerging challenges in a rapidly changing world? We therefore hope for an inspiring conference with presentations, workshops and keynotes that will not only showcase the newest findings about the cognitive, motivational, and emotional aspects of learning and instruction, but will also be a place to discuss the global challenges that shape the present and will define the future of our societies.
We aim to collaborate with each other and share and discuss the latest research in education from around the world. We will have several keynote speakers and expert-led workshops, paper presentations, interactive poster sessions, and round table discussions. To deepen this joint journey, all participants of the 26th JURE Conference are expected to take part in the feedback procedure and to provide comments on one submission (i.e., paper, poster, or round table hand-out) of another conference participant. All submissions will be reviewed in a single review round by both a senior and a junior researcher.
All junior researchers (PhD and MA or MSc students, as well as graduates who have received their doctorate within the last two years) can apply to participate in the 26th JURE Conference. Thus, participants will have the opportunity to meet many researchers from around the world and exchange experience and knowledge, either during formal presentations or in informal chats over coffee breaks, lunch hours, and social activities.
VENUE
---
The JURE 2022 Conference will take place at the University of Porto, Portugal at the Faculty of Psychology and Education Sciences (Rua Alfredo Allen, 4200-135, Porto).
Located in the north of Portugal, between the Atlantic beaches and the famous River Douro terraces, Porto and its urban area have a population of over 1.3 million. Porto's history is strongly linked to trade and love of freedom – so much so, that it is called Cidade Invicta (Undefeated City). Porto is known around the world for the charms of its historic centre (UNESCO World Heritage since 1996), Port wine, its generous gastronomy and the unrivalled hospitality of its inhabitants.
Looking for a place to stay in Porto?
Check out our list of discounted hotels!
1st of November 2021

Submissions Open

20th of January 2022

Submission Deadline

22nd of February 2022

JURE Career Day

29th of March 2022

Review Deadline

14th of April 2022

Review Results Announced

14th of April 2022

Registrations open

28th of April 2022

Early Bird Registration Deadline

25th of May 2022

Presenter Registration Deadline

18th - 22nd of July 2022

JURE 2022
REGISTER
---
REGISTRATIONS FOR JURE 2022 HAVE NOW CLOSED.
| | | |
| --- | --- | --- |
|                             | Early Bird | Late Fee |
| JURE members* | € 159,90 | € 221,40 |
| Non-members | € 190,65 | € 252,15 |
| Gala Dinner ticket (incl. bus ticket)  | € 43,05 | € 43,05 |
| Livestreaming ticket** | € 12,10 | € 12,10 |
* If you would like to make use of the discount offered to JURE members, please make sure that your JURE membership has been fully processed before entering the registration module. Your JURE membership has been fully processed when the payment has been completed and your student's status has been approved by the EARLI Office.
** The livestreaming ticket includes 21% VAT and offers online access to view a limited selection of sessions (keynotes and special panel discussion). It cannot be used to present online, as all presentations are expected to be conducted on-site in Portugal.
All registration fees and dinner tickets include 23% VAT.
Portuguese taxpaying companies and individuals, who can present a valid Portuguese VAT number upon registration, will not be charged 23 % VAT through the EARLI registration portal. Rather, they will be charged the VAT surplus through reverse charge.
Portuguese participants without a valid Portuguese VAT number will need to select the fees which include 23 % VAT.
PROGRAMME
---
JURE 2022
---
- The workshop by Leen Catrysse, originally planned for Monday 18th of July, has been moved to Friday 22nd of July at 09:00 due to unexpected circumstances.
- The workshops by Charalambos Charalambous on Monday 18th and Tuesday 19th of July will be streamed online, both in room 252.
Programme
---
JURE 2022 CONFERENCE APP
---
The JURE 2022 Conference app is hosted by Guidebook. Follow the steps below in order to download the app on any of your mobile devices. Guidebook is supported on Android and iOS devices.
Go the Play or App Store on your mobile device and download the "Guidebook" app
Open the Guidebook app and tap "find guides"
Tap "have a passphrase" and enter the passphrase sent to you over email
In the conference app, you can add sessions to your personal schedule, read all conference abstracts, connect with fellow delegates, share photos and impressions of the conference and so much more!

Please note that the conference app will show session timings according to the time of your device. These will update automatically to the correct, local time when you arrive in Porto.
BEST OF JURE
---
At each JURE conference, the best scoring papers, posters and roundtables are shortlisted to win the Best of JURE award. Their contribution and presentation will be assessed by an international jury consisting of Junior and Senior researchers. Want to know who snatches the prize? Attend the Best of JURE sessions during the conference and find out who wins at the JURE Gala Dinner!
This year, thanks to the helpful support of our sponsor MAXQDA, the winners will be awarded with an Analytics Pro License for MAXQDA's powerful data-analysing software. The runners-up will be offered a 14-trial version of the software.
GUIDELINES
---
In order to prepare in the best possible way for your presentation at JURE 2022, we are happy to provide the following guidelines:
If you have been accepted to present a poster presentation, we encourage you to have a look at our example posters, previous winners of the Best of JURE Poster Award:
SPONSORS
---
JURE 2022 wishes to thank the following sponsors and exhibitors: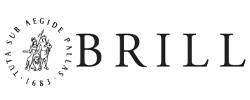 ---
brill.com
---
Brill
remains one of the fastest growing publishers of books in Educational Research and related fields, with more than 100 new titles published annually, along with an increasing offering of journals and other resources. Brill's publications feature a cast of top international authors that make up a veritable "Who's Who" in their specialties. Contact acquisitions editors John Bennett (
bennett@brill.com
) and Evelien van der Veer (
veer@brill.com
) for more information.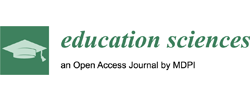 ---
mdpi.com/journal/education
---
Education Sciences is an international peer-reviewed open access journal published monthly and online by MDPI. It is indexed in ESCI, Scopus, ERIC and ERIH Plus.

---
elsevier.com
---
Elsevier provides information and analytics that help institutions and professionals progress science, advance healthcare and improve performance. We help researchers make new discoveries, collaborate with their colleagues, and give them the knowledge they need to find funding. Our goal is to expand the boundaries of knowledge for the benefit of humanity.

---
eurospanbookstore.com
---
Eurospan is Europe's leading independent marketing, sales and distribution agency representing over 200 publishers globally. Eurospan works with over twenty education publishers with a varied range of lists from early learning to higher education, and from English Language Teaching to literacy and much more. Publishers represented include Harvard Education Press, Stylus Publishing and Teachers College Press.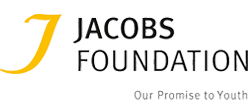 ---
jacobsfoundation.org
---
For more than 25 years, the Jacobs Foundation has enjoyed a reputation as a funder in the field of child and youth development. The Foundation supports actors and institutions engaged in research and practical work in a wide variety of ways. And, in certain selected programs, they also take on conceptual and operational responsibilities.
---
fundacionlacaixa.org
---
At "la Caixa" Foundation we believe in people and their capacity to grow, work and overcome adversity. We believe in education, culture and research as drivers of progress. We believe in a society with more opportunities. We believe in a better future for everyone and we work in thousands of projects to build such a future.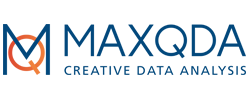 ---
maxdqa.com
---
MAXQDA is a world-leading software for qualitative and mixed methods data analysis. Analyze all kinds of data – from texts to images and audio/video files, websites, tweets, focus group discussions, survey responses, and much more. MAXQDA is at once powerful and easy-to-use, innovative and user-friendly, as well as the only leading QDA software that is 100% identical on Windows and Mac.

---
waxmann.com
---
Since our foundation in 1987 our publishing house has been devoted to the publication of academic literature, covering topics from the humanities and social sciences. We publish high-quality articles, books, journals and book series. If you are interested in publishing with us, please contact us. We will gladly consult with you!
JURE 2022 TEAM
---
Ana Camacho
JURE 2022 Conference Chair
University of Porto, Portugal
Maria Anastasou
University of Cyprus, Cyprus
Mathias Dehne
Friedrich-Schiller-University Jena, Germany
Evropi Efthymiadou
Aristotle University of Thessaloniki, Greece
Judith Loopers
University of Groningen, Netherlands
Dimitrios Moustakas
University of Macedonia, Greece
Soeharto Soeharto
University of Szeged, Doctoral School of Education, Hungary
Contact us at JURE2022PORTO@gmail.com !