SIG 10 & 21 Conference 2018
Theme
---
Connecting Connected Minds: Capturing the relevance of social interaction and cultural diversities in a digitalized media ecology
Digital technologies are intrinsic to research - not the least to research with a focus on interaction, learning and instruction. The many potentials of digital environments, devices and media transform our research practices and generate challenges when it comes to collecting, analysing and displaying scientific data. The joint 2018 conference of SIG 10 and SIG 21 intends to address these complexities. With this conference theme, we encourage reflection and discussion around our own meaning making practices as researchers in a digital 'media ecology'. 
(1) Digital tools allow researchers to explore interactional processes in new ways, e.g. by tracing interactions on social media platforms in real time, digging into massive amounts of quantifiable data, or capturing processes in classrooms and other life contexts.
(2) Digitally-enhanced collection tools generate large amounts of data in various modalities which pose a substantial challenge about how to explore, combine and examine such data.
(3) Exploring, analysing and visualising large amounts of data encourages the development of new technologies, tools and methods to make sense of research data.
The aim of this conference is to critically reflect on the impact that these changes have on the fundamentals of research - our theoretical assumptions, research methodologies and analyses of interaction, learning and instruction in culturally diverse settings.
Venue
---

University of Luxembourg
Belval Campus - Maison des Sciences Humaines (MSH)
11, Porte des Sciences
L-4366 Esch-sur-Alzette
Location in Google maps: https://goo.gl/maps/w1PjTRqWuy32
How to access Belval Campus: https://wwwen.uni.lu/contact/belval_campus
The conference takes place in two buildings, the Maison des Sciences Humaines (MSH) and the Maison du Nombre (MNO).
Each seminar room is equipped with a digital board (HDMI and VGA) and internet access.
November 2017, 20

First call for proposals

Mid-December 2017

Submission system opens

January 2018, 15

Second call for proposals

March 2018, 8

Deadline for submission of proposals

March 2018, 1

Registration opens (early bird rates)

April 2018, 15

Notification of acceptance of proposals

June 2018, 1

Late registration (full rates)

August 2018, 25

Registration closes

August 2018, 30

Conference start

August 2018, 31

Conference end
Conference Program
---
The conference schedule conforms to the following organisational scheme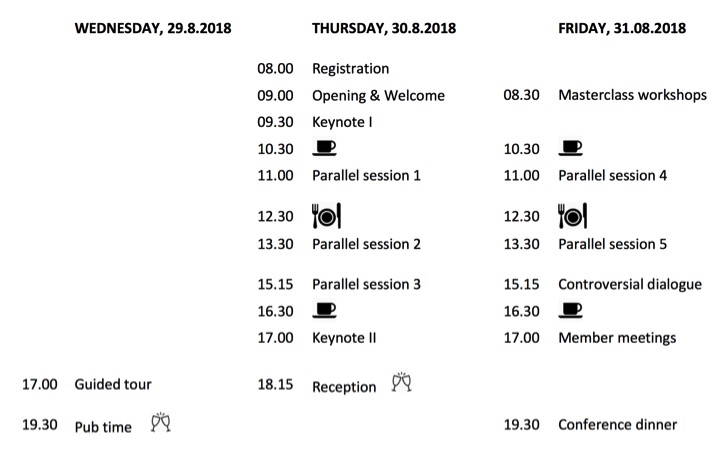 The program consists of 
five parallel sessions with four slots for symposia, individual papers, work in progress, posters and data presentations,
one masterclass session with three parallel workshops,
two keynotes,
one round table session.
You can import the full conference program into your calendar:
Link: https://goo.gl/88MnFB
QR code: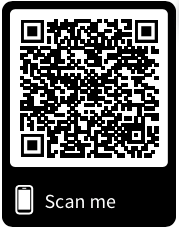 Keynotes
---
We are proud to announce the following keynotes: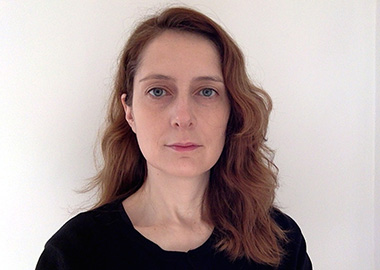 Prof. Dr. Rebecca Eynon
University of Oxford & Oxford Internet Institute (OII)
The use of digital trace data to research learning and interaction: a critical perspective
The availability and abundance of digital trace data that are produced by people as they learn across a range of digitally mediated settings from in and outside formal education contexts offers some exciting possibilities for researchers. It is hoped that such data will provide novel insights about learning processes and enable new ways of conceptualising how people learn individually and collaboratively across varied cultural contexts. While such work offers much promise, in practice there are a number of philosophical and methodological challenges that need to be explored. Through a critical examination of the work we have carried out at the University of Oxford on collaboration in Massive Open Online Courses (MOOCs), this presentation will discuss these challenges and offer some potential ways to address these issues. These will include the value of multi-level exploration of data, alternative ways of defining the boundaries of the case of interest, the need for multi-disciplinary teams and accounting for key concerns related to ethics, inclusion and exclusion. In doing so, the talk will highlight the extent to which such work represents a continuation or shift in the fundamentals of research in learning and interaction in culturally diverse settings.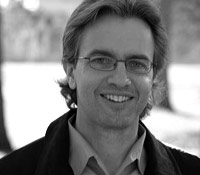 Prof. Dr. Kevin Leander
Vanderbilt University, Nashville (US)
Bytes, bodies, and bots: Re-thinking (and feeling) agency and activity across digitally mediated settings
Digitally-enhanced forms of data collection generate new possibilities for understanding social practices of learning at different scales. Often, problems associated with such data collection and analysis are posed after relevant data is collected (e.g., How to manage large data sets, how to code across modalities, etc.). In this presentation, I return to a perhaps "older" problem of the situatedness of digital data in relation to inter-actants across online and offline settings. I present two challenges to the problem of situation posed by current research on digital literacies that draws on work in affect theory and the new materialsms, as related developments in posthuman theory. First, drawing on affect theory, I critically examine the social semiotic, meditational framing that much of the research on digital media and learning takes up. I reconsider how the situation of digital media research may be re-thought and re-felt as embodied practice—the push and pull of inter-actants. What new questions are raised when moving, sensing bodies (of the researcher and researched) are taken into consideration? What does current research drop to the cutting room floor? Second, shifting into a consideration of non-human actors, including computational algorithms and bots in social media platforms, I raise questions about how a de-centered social science of learning might proceed, or how our efforts to become more humanizing might require us to become less human-centered.  
Master Class
---
"How to deal with huge or complex amounts of data?" is a growing concern in the field of research on learning, instruction and interaction. To address this topic, the conference organisers have scheduled a masterclass involving four workshops in parallel and a related round table discussion. These sessions allow participants to learn about accurate approaches to collect, analyse and combine massive data sets, but also to bring in their viewpoints, share their experiences and raise questions regarding their own research concerns.
Workshop 1:
"How to Use Big Video to Study Social Interaction and Learning"
Paul McIlvenny - Aalborg University, DK
Big Data has recently become the buzzword across many disciplines. As an alternative, this master class will explore Big Video that moves away from quantitative big data analytics in order to develop an enriched infrastructure and workflow for qualitative video analysis with innovation in four key areas: 1) capture, storage, archiving and access of digital video; 2) visualisation, transformation and presentation; 3) collaboration and sharing; 4) and qualitative tools to support analysis. The master class will place Big Video in the context of a critical history of scientific audiovisual technologies, in which we will discuss the assumptions of qualitative video-based research since the 1950s and challenge the 'black box' mentality and algorithmic normativity that undergirds data collection in much contemporary research. We will trace a set of tenets for a Big Video Manifesto to rethink epistemological and methodological assumptions and provoke new directions. Finally, current and future trends in Big Video will be illustrated with examples from my own data collection in diverse everyday settings using a variety of new technologies and enhanced methods. The primary focus is on augmenting methods such as ethnomethodological conversation analysis and video ethnography to study social interaction and learning.
Workshop 2:
Using trace ethnography of learning to study online social platforms at-scale and in-interaction
Thomas Hillman - University of Gothenburg
As people interact online, the traces they leave drive the digital platforms for social interaction they use. For educational researchers, traces like written documents in classrooms have always been of interest, but unlike these traces, digital traces produced on social platforms like web forums and social media are not secondary sources for the researcher trying to understand learning in interaction. Instead, these traces are the primary interactional means and the means that users, technical platforms and researchers have for making sense of any activity that takes place. However, as social interaction online has expanded and become integral to many facets of life, the availability of trace data has exploded leaving researchers with an interest in understanding interaction on social platforms with massive datasets to handle. This masterclass will offer approaches for collecting and analyzing large amounts of trace data from social platforms to understand learning and knowledge processes, both at-scale and at the level of individual interactions. Topics addressed will include scraping web-forums and collecting data through social media APIs, finding patterns and identifying critical instances through computational content and social network analyses, following topics and participants over time, visualization and trace-interviewing, and ethical concerns of working with trace data.
Workshop 3:
The power of learning analytics to unpack learning and teaching: a critical perspective
Bart Rienties - Open University
Across the globe many educational institutions are collecting vast amounts of small and big data about students and their learning behaviour, such as their class attendance, online activities, or assessment scores. As a result, the emerging field of Learning Analytics (LA) is exploring how data can be used to empower teachers and institutions to effectively support learners. In the recent Innovative Pedagogy Report Ferguson et al. (2017) encourage researchers and practitioners to move towards a new form of learning analytics called student-led learning analytics, which enable learners to specify their own goals and ambitions. They also support learners to reach these goals. This is particularly helpful for individuals who have little time to spare for study. In this EARLI SIG 10-21 Master class, based upon 6 years of experience with LA data and large-scale implementations amongst 450000+ students at a range of context, I will use an interactive format to discuss and debate three major questions: 1) To what extent is learning analytics the new holy grail of learning and teaching? 2) How can instructional design be optimised using the principles of learning analytics?; 3) With the introduction of student-led analytics, to what extent can learning analytics promote 'personalisation' or 'generalisation' for diverse populations of students?
Session formats
---
The SIG 10 & SIG 21 conference welcomes a broad variety of session types. These formats are designed to create a lively academic dialogue and to accommodate the presentation of research at various stages. 
Symposium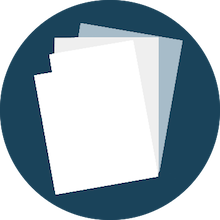 Symposia provide an opportunity to present research on one topic, often from multiple perspectives, compiling a coherent set of papers for discussion. Symposia sessions are directed by a chair, involving four presenters and one discussant, from at least three different countries. We recommend that each individual submission is checked for its own quality and its relevance and coherence to the topic of the symposium prior to formal submission to SIG 10 & 21 conference.
Format:  A symposium is scheduled for 90 minutes, allowing 15 minutes presentation time per speaker, ten minutes for the discussant, and 20 minutes for open discussion.
Poster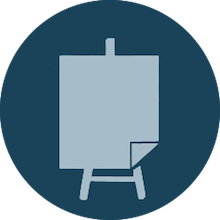 Interactive poster sessions involve five or six posters, visually presenting research studies. The session is chaired by a senior researcher. A short oral presentation of about 5 minutes for each poster is given to an audience gathered as a group. After the authors' brief presentation, an in-depth discussion between them and the audience follows. The poster sessions offer researchers the chance to present their work in a visual format and offer more opportunities for interaction and discussion.
Format:  Poster sessions are scheduled for 90 minutes, following the format above. Materials for fixing posters on the walls or poster boards will be provided.
Individual Paper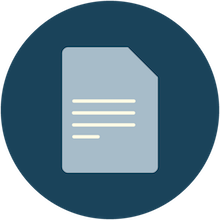 Paper sessions are oral presentations of four papers, followed by a discussion with the audience. It is important that empirical papers have data and results, or they will not be accepted. Research that is at a very early stage might be very suitable for Poster sessions. Theoretical papers, of course, are welcome.
Format: Paper sessions are scheduled for 90 minutes. Four presenters are given 15 minutes presentation time followed by five minutes for questions. At the end of all presentations there is a 10-minute open discussion.
Work in Progress (WIP)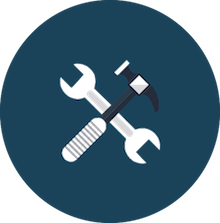 The work-in-progress is a way to get critical and constructive input on an unfinished paper from two discussants who have prepared comments (one junior and one senior colleague). The main idea is to collaboratively advance ongoing research in the field, by discussing the quality of preliminary analysis, a theoretical argument, etc. before the paper finds its final shape. The audience will also have the opportunity to read in advance and contribute to the discussion.         
Format: Work in Progress sessions are scheduled for 45 minutes. Give an introduction (15 min) of your intentions with the paper you are working on. Two appointed discussants will take on the job to comment (20-25 minutes). Some time will be left for others to contribute.
Material: 
Work-in-progress (unfinished manuscript or part of analysis) which still may be altered, reframed and re-analysed etcetera. The paper should not exceed 10000 words, it should explicitly address an issue and lay out an argument.
Please add the following information to the paper: 
1) what kind of paper is being developed (theoretical, empirical etc) and for what audience,
 2) what issue it addresses 
3) and what the author(s) want(s) to achieve/develop in the paper.
Work-in-progress (unfinished manuscript or part of analysis) which still may be altered, reframed and re-analysed etcetera.
The deadline for Work-In-Progress papers is June 30, after that, the discussants will prepare comments. If the paper is not submitted before the 1st of July, the submission will be listed as an individual paper.
Data Session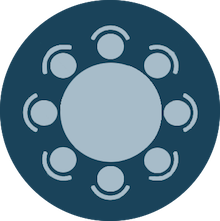 The data sessions provide the presenter with other researchers' analytical reading of  an empirical interaction material. It also provides opportunity for those who attend to experience how different analytical approaches are used in practice.
Format: Data sessions are scheduled for 60 minutes. All preparations are made by the presenter. Only give a short introduction to the data material (max 10 min) then let the participants in the session engage with the data and with analytic work: reading the transcripts/watching the video a couple of times and discussing in pairs. Take a round, ask for comments.
Material: Copy and bring handouts of maximun 2 pages of transcribed material translated into English. If you want to bring for instance video recordings along with the transcripts, make sure to bring the selected video clips easy to be found on your own laptop and please check that it all works in advance.
Travel
---
Getting to Luxembourg
Luxembourg Airport is well connected to many European and international cities. Check out the list of airlines and destinations for more information.
Getting around in Luxembourg
Luxemburg has an excellent public transport network. A bus/train combination ticket offers unlimited travel on all forms of public transport and is valid throughout the entire country. A short-term ticket (Kuerzzäitbilljee) costs 2.- EUR and is valid for two hours from first use. A day ticket (Dagesbilljee) is 4.- EUR and is valid until
4 am the next morning for an unlimited number of trips. You can purchase your ticket at ticket vending machines, at the ticket office in the train station, by downloading the CFL mobile app, and in all buses and trains (in the latter a surcharge of 1.- EUR applies).
You can conveniently plan your trip by using the website of the Luxembourgish transport association Mobilitéitszentral.
From Luxembourg airport to the Central Station
Two bus lines (16 and 29) take you to the city centre every 10 to 15 minutes. The bus stop is located in front of the terminal. Both lines pass by the Luxembourg Central Train Station (travel time: approx. 25-30 minutes).
Taxis are very expensive in Luxembourg. Plan to spend about 40.- EUR for a ride to Luxembourg Central Station (10 minutes).
From Luxembourg Central Station to Belval Campus
Direct trains run every 15 minutes from Luxembourg Central Station to the train station "Belval-Université, Gare" (direction "Rodange, Gare", travel time: approx. 40 minutes).
ATTENTION:
Railway line 60 – Train replacement bus services on the line Esch-sur-Alzette – Rodange
Due to engineering works the train line between Esch-sur-Alzette and Rodange is disrupted from Saturday, 25 August (0h30) to Monday, 17 September. Trains of line 60 are replaced by buses from the main station in Esch-sur-Alzette. More information can be found here: Affiche Chantier, Horaires de substitution (in French only).
The following bus lines (in French) are servicing several stops on Belval Campus. You can access them at the main station in Esch-sur-Alzette:
•        TICE Ligne 1: Gare Esch - Belvaux - Lamadeleine;
•        TICE Ligne 2: Gare Esch - Soleuvre - Differdange;
•        TICE Ligne 3: Gare Esch - Belval - Bascharage - Niederedingen;
•        TICE Ligne 4: Belval - Gare Esch - Schifflange - Kayl - Dudelange;
•        TICE Ligne 7: Belval - Gare Esch - Lallange - ZARE;
•        TICE Ligne 15: Gare Esch - Belval - Bascharage - Clemency.
Getting to Belval Campus by taxi
Taxis are very expensive in Luxembourg. The fare from the airport to the campus is about 80.- EUR, and from Luxembourg central station to the campus about 60.- EUR. The company WEBTAXI offers transparent pricing and guarantees the advertised price; online booking is available.
Parking at Belval Campus
Outdoor parking areas and underground car parks are available throughout the campus, particularly P&R Belval-Université (0,60 EUR/ hour). Check out the Belval Campus map for all parking locations.
in Esch - Belval 
Hotel Ibis Esch Belval
12, avenue du Rock'n Roll
L-4361 Esch-sur-Alzette
Phone (+352) 26 17 31
Fax (+352) 26 17 31 01
Single room : 95 EUR, breakfast included
Double room: 110 EUR, breakfast included
Reservation deadline: 08/08/2018
See booking form (Hotel Ibis Esch Belval) below.
in Esch - City 
Hôtel - Restaurant ACACIA
10, rue de la Libération
L-4210 Esch-sur-Alzette
Phone (+352) 54 10 61
Fax (+352) 54 35 02
Single room 'standard': 68 EUR*
Single room 'comfort': 80 EUR*
Double room 'standard': 100 EUR*
Double room 'comfort': 115 EUR*
Junior suite: 130 EUR*
Business suite: 160 EUR*
*plus 2 EUR city tax, breakfast included
Please mention the reservation code "SIG 10&21" when booking via email at hacacia@pt.lu.
Hotel de la Poste
107, Rue de l'Alzette
L-4011 Esch-sur-Alzette
Phone +(352) 54 00 18
Fax +(352) 26 53 09 77
Single room: 85 EUR*
Double/Twin room: 95 EUR*
Breakfast buffet: 15 EUR per person
*plus 2 EUR city tax, plus 3% VAT
See booking form (Hotel de la Poste) below.
Youth Hostel Esch-sur-Alzette
17, Boulevard John F. Kennedy
L-4170 Esch-sur-Alzette
Phone: (+352) 26 27 66 450
Around 25€ for an overnight stay with breakfast and bedsheets per person per night.
in Luxembourg - City 
Hotel Ibis Styles 
30 rue Joseph Junck
L-1839 Luxembourg 
Phone (+352) 492 496
Fax (+352) 49 21 09 
Single/double room: 100 EUR, breakfast included 
Reservation deadline: 27/07/2018 
See booking form (Hotel Ibis Styles) below.
NOVOTEL LUXEMBOURG CENTRE 
35, Rue du Laboratoire
L - 1911 Luxembourg 
Phone (+352) 24 878 508 
email: H1930-RE@accor.com 
Suite single: 100 Euros, breakfast included 
Suite double: 110 Euros, breakfast included 
Reservation deadline: 18/07/2018 
You can book through this link. 
Hôtel Central Molitor 
28, avenue de la Liberté
L-1930 Luxembourg 
Phone (+352) 48 99 11
Fax (+352) 48 33 82 
Single room: 102 EUR, breakfast included 
Double room: 122 EUR, breakfast included 
Reservation deadline: 07/08/2018 
See booking form (Hotel Molitor) below.
Hotel Parc Plaza
5a, avenue Marie-Thérèse
L-2132 Luxembourg 
Phone (+352) 44 23 23 23 23
Fax (+352) 45 61 41 220 
Single room: 109 Euros, breakfast included 
Double room: 129 Euros, breakfast included 
Reservation deadline: 10/07/2018 
See booking form (Hotel Parc Plaza) below.
Youth Hostel Luxembourg City
2 rue du Fort Olisy
L-2261 Luxembourg
Phone: (+352) 26 27 66 650
Around 25€ for an overnight stay with breakfast and bedsheets per person per night.
Organisers
---
SCIENTIFIC ORGANIZING COMMITTEE
Åsa Mäkitalo (University of Gothenburg, Sweden)
Charles Max (University of Luxembourg)
Giulia Messina Dahlberg (University of Borås, Sweden)
Jelena Radišić (University of Oslo, Norway)
Nathalie Muller-Mirza (University of Lausanne, Switzerland)
Sylvi Vigmo (University of Gothenburg, Sweden)
LOCAL ORGANIZING COMMITTEE
Andrea Klein
Charles Max
Ineke Pit-Ten Cate
Bob Reuter
Constanze Tress
Sofie van Herzeele