ONLINE CONFERENCE
---
The EARLI Executive Committee has decided, after careful consideration, that the EARLI 2021 Conference in Gothenburg will move fully online. The continuing uncertainty about what the pandemic situation will be next summer is making it impossible to plan. 
We feel that making this decision early on allows us to plan creatively for a vibrant, intellectually rich conference.   The conference theme – Education and Citizenship: learning and Instruction and the Shaping of Futures – has a new resonance in the light of COVID-19. 
The JURE and EARLI 2021 conferences were hosted through Pheedloop, our virtual event platform.
ABOUT
---
We are happy to invite all junior researchers of EARLI to present their research at the 25th pre-conference of the Junior Resarchers of EARLI. We would like to encourage you to submit your research to the JURE conference in order to:
Share your research among other researchers
Discuss and get useful feedback from international experts in the field of learning and instruction
Becoming a part of the network of young researchers in your fields.
Conference programme
---
Consult the full conference schedule for JURE 2021 below.
A selection of recorded sessions is now available in the JURE 2021 PheedLoop platform.

Click here to consult the programme book.
Click here to consult the book of abstracts.
KEYNOTES
---
We are pleased to welcome the following keynotes at JURE 2021: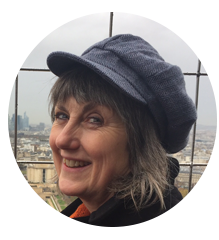 ---
Prof. Dr. Dawn Sanders
University of Gothenburg (SE)
---
The Pale Blue Dot - Learning Across Time and Space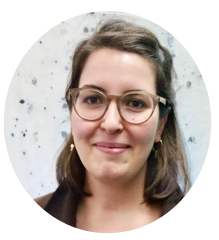 ---
Dr. Friederike Hendriks
Technische Universität Braunschweig (DE)
---
Informed Trust in Science as a Way of Dealing with Science in Daily Life
THEME
---
"Education and Citizenship: Learning and Instruction and the Shaping of Futures"
Democratic societies build on ideas of active citizens who participate in and contribute to social, cultural and economic development. The UN Agenda 2030 specifies the goals involved in building sustainable and just societies able to successfully address the challenges we face in Anthropocene. Learning and instruction in its various settings play an increasingly important role in promoting the values, skills and knowledge that will allow us to foster active citizens who are able to contribute to sustainable and peaceful co-existence. EARLI can help to advance our understanding of the role and impact of education by addressing the processes and outcomes of learning in broad and innovative ways. This includes attending to features such as the role of learning and instruction for the promotion of agency, the development of collaborative skills, the deepening of a sense of belonging in society and, not least, for the commitment to future learning among all citizens. 
The joy and excitement of learning and of knowledge sharing and creation, represent significant components of learning, and they should be considered as important outcomes of learning along with our traditional competence measures. In this respect, they need far more attention from researchers. The pandemic spreading during 2020 reminded us of the fact that the future is increasingly difficult to predict but it seems safe to say that learning and re-learning will continue a top prioirity regardless of the future. The EARLI community accepts the responsibility to show how learning and instruction are consequential for the intellectual, social and cultural fabric of societies striving to shape their future on the road to sustainability.    
SUBMIT
---
For the online conference, we welcomed the following submission types:

PAPER
Paper sessions involve 3 conceptually linked papers which are presented and discussed. Paper sessions are scheduled for 60 minutes. Three presenters are given 10 minutes presentation time followed by 5 minutes for questions. At the end of all presentations there is a 15-minute open discussion.

POSTER
Interactive poster sessions offer researchers the chance to present their work in a visual format and offer more opportunities for interaction and discussion. Poster sessions are scheduled for 60 minutes and consist of 4 - 6 thematically linked posters. Each poster is introduced with a brief oral presentation (max. 3 minutes), after which there will be time to discuss each poster in greater depth.

ROUNDTABLE
Roundtable sessions offer the opportunity to discuss outcomes as well as the design of research projects or research in progress. Each round table session is scheduled for 60 minutes and will consist of up to three conceptually linked roundtable submissions. Each presenter has five minutes to introduce his/her project and raise one or two open questions. Thirty minutes are intended for discussion.
REVIEW
---
The JURE 2021 reviewers help to ensure the scientific quality of the conference. The review process is the most important aspect of organising the JURE conference, as the outcome of this process will determine the quality of the participants' experience.
The JURE 2021 review process is two-fold. After the first submission round, each submission is reviewed by one senior reviewer, who assess the overall quality of the submission. This process results in acceptance or rejection of the submission.
The second round review follows the second submission round, where accepted presenters are asked to submit a full paper. These are then reviewed by both a senior reviewer, as well as a junior researcher who has also been accepted for presentation at JURE 2021.
Consult the JURE 2021 review thresholds and rationale here.
Consult the first round acceptance rates here.
REGISTRATION
---
Please be advised that EARLI membership is required to present or participate in the conference. If you are not a member at the time of registration, this will be added to the total order amount.
There will be no early bird discount for EARLI and/or JURE 2021, but all presenters are asked to register before the presenter registration deadline of the 18th of May 2021.
                           
EARLI Members
(in 2021)
 
Non-members
(in 2021)
 
EARLI 2021
€ 175
€ 225
JURE 2021
€ 20
€ 40
EARLI + JURE 2021
€ 195
€ 265
JACOBS FOUNDATION AWARDS
---
The EARLI Executive Committee, in collaboration with the Jacobs Foundation, would like to express its commitment to recognise high quality research conducted in countries that are facing financial struggles and where researchers have little access to funds.
As such, we are pleased to offer the Jacobs Foundation Presenter Award for presenters with an accepted presentation. Additionally, and new for this conference, we also grant the Jacobs Foundation Attendee Award to attendees without an active role in the conference.
Both awards are granted in the form of a fully waived conference fee for EARLI 2021 and/or JURE 2021.
Consult the full call here.
Session Recordings
---
One of the advantages of hosting an online event, is the opportunity to provide recorded materials for on-demand viewing even long after the conference has finished. As such, some of the sessions at EARLI or JURE 2021 may be recorded and made available for on-demand viewing within PheedLoop. None of our recordings, apart from the keynotes, will be shared outside of the PheedLoop platform, for which a unique login is required.
A selection recorded JURE 2021 sessions is now available for on-demand viewing.
IMPORTANT DATES
---
Please keep the following important dates and deadlines in mind:
1 September 2020

Submissions open

12 January 2021

Submission deadline

23 February 2021

JURE Career Day

16 March 2021

Review deadline (first round)

31 March 2021

Review results (first round)

27 April 2021

Submission deadline (second round)

18 May 2021

Presenter registration deadline

20 May 2021

Review deadline (second round)

26 May 2021

Review Results (second round)

18 - 20 August 2021

JURE 2021
MEET THE JURE 2021 TEAM
---
JURE 2021 Co-chairs
Rimma Nyman, University of Gothenburg, Sweden
Hoda Ashjari, University of Gothenburg, Sweden
JURE 2021 International Organising Committee
Andria Agesilaou, Cyprus University of Technology, Cyprus
Anne-Mette Bjøru, UiT - The Arctic University of Norway, Norway
Panagiota Christodoulou, University of Western Macedonia, Greece
Prajakt Pande, Roskilde University, Denmark
Valentina Reitenbach, University of Wuppertal, Germany
Roosa Yli-Pietilä, Tampere University, Finland