SIG 09 - Phenomenography and Variation Theory
Mission statement
SIG 9 Phenomenography and Variation Theory bring together researchers whose research interests lie in learning, teaching, socialization, educational planning and other areas, in different contexts and disciplines. The particular perspective developed focuses on a relational approach to knowledge formation, with emphasis on qualitatively different conceptions of a subject matter and the agency of the learner. Research on Phenomenography has provided descriptions and explanations of how the individual relates to the surrounding world and has led to important knowledge concerning the relation between the agency of the learner and the situation. The knowledge originated from Phenomenography and Variation Theory has formed the base for further description and explanation of this relation in different research fields, including constituting the development of research methods.
2022 Conference Stockholm
Thank you to attendees and presenters at the 2022 conference in Stockholm. The conference brought together researchers representing 12 countries and included presentations, space for collaboration and a workshop for PhD students. Our next conference will be in 2024 and we will announce details in August 2023.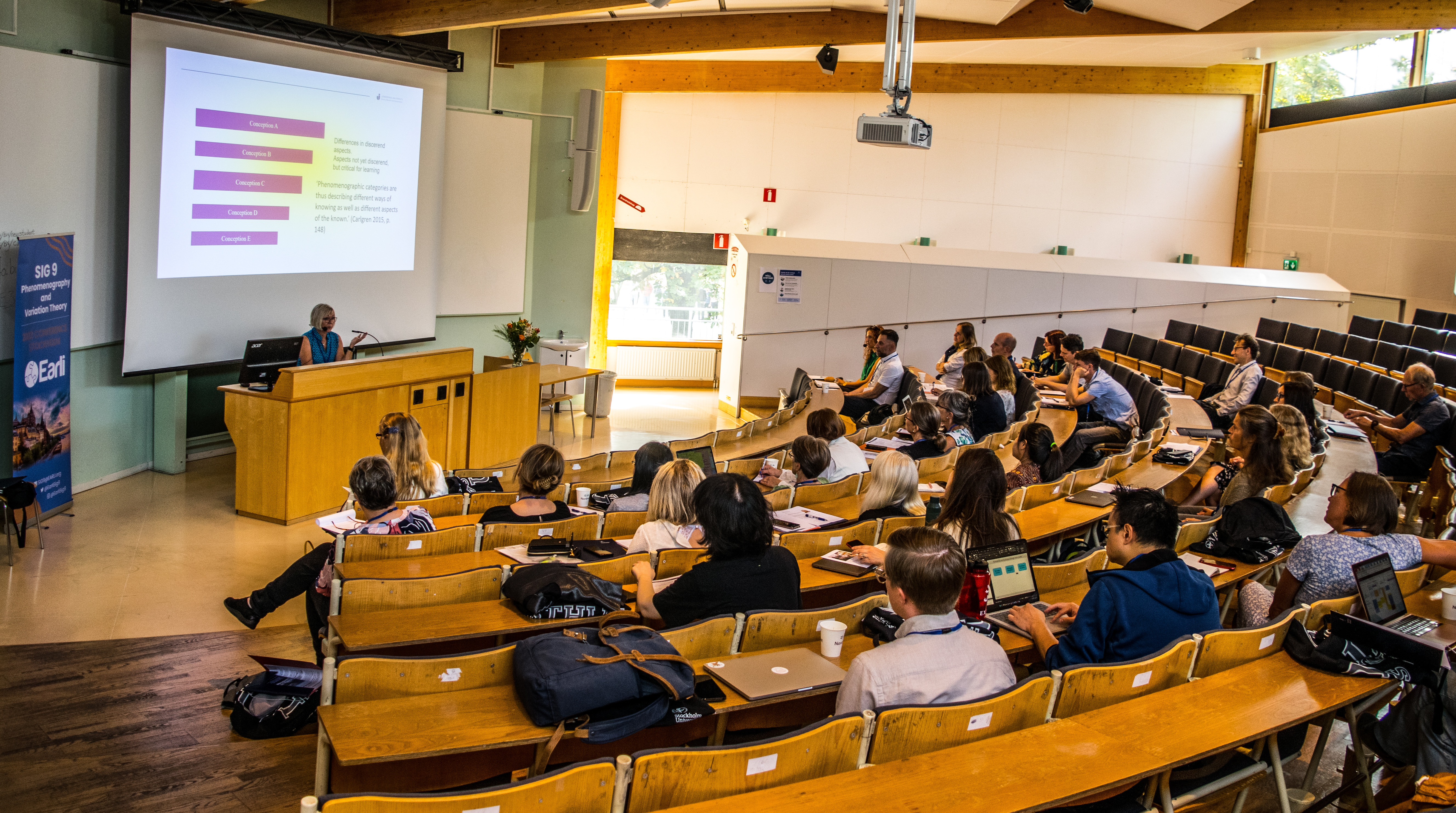 Activities
SIG 9 Biennial Conference 2024
Theme
TBC - Announced August 2023
Dates
TBC - Announced August 2023
Place
TBC - Announced August 2023
SIG 9 running events at EARLI Biennial Conference 2023
Theme
Education as a hope in uncertain times
Dates
22 - 26 August 2023
Place
Thessaloniki, Greece